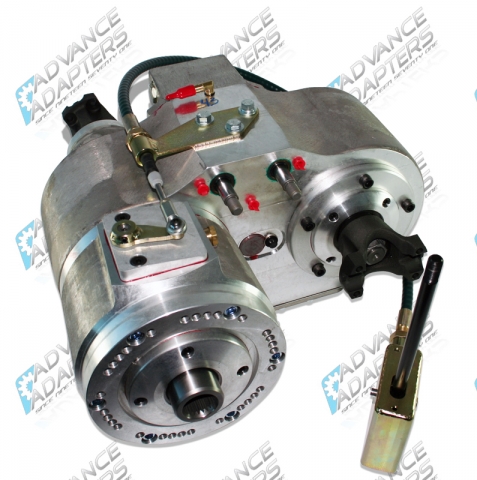 With the new Atlas 4SP Transfer cases slated to start shipping in late April, There is no doubt that there will be a gearing option to fit your needs in your Pre-'05 V6 Nissan 4×4 to replace the factory tx-10 transfer case with the appropriate adapter. This redesigned Atlas 4SP has an additional 2 gearing options over the previous version offering 5.44:1, 8.16:1, 10.34:1, 11.7:1 Ratios.
The original Atlas 2SP Is also still available and can be fitted to most V6 & V8 4×4 Nissan trucks and SUV's from 1986 – Present. The atlas 2SP has the following gearing options: 2:1, 3:1, 4.3:1, 5:1. Both the Atlas 4SP Transfer case and the 2SP are twin stick transfer cases enabling independent engagement of the front and rear outputs and enabling the user you perform a 'front dig'. For more information on fitting an atlas transfer case to your Nissan 4×4, click: Nissan 4×4 Atlas Transfer Case or call us at 909-547-4651.
Currently there aren't any Atlas adapters available to fit 4cyl. Nissan 4×4's but it is something that we're looking at doing in the very near future. If this is something that you're interested in, please contact us.