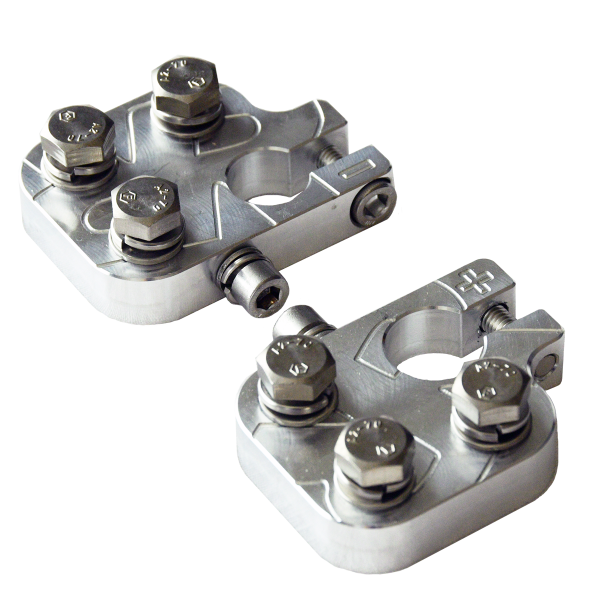 Reviews:
Before I jump into the details, if you already own a set of these battery terminal blocks, Please help others looking for info on this product by writing a quick review. A review can be written by clicking on 'Write a Review" at the following URL:
 https://ruggedrocksoffroad.com/power-distribution-terminal-blocks-by-rugged-rocks.html
The Launch:
In over 15 years of being in this business, I've never had a product gain popularity like these battery terminal blocks have. There has clearly been a need for these battery terminal blocks that offer additional wiring functionality in a clean compact design. They hooked a lot of attention on social media, have been published multiple times by various magazines, is constantly crawlilng close to the top of the google search engine rankings, and popularity only seems to be growing. If you are adding lots of accessory wiring to your vehicle and need more connection points in a clean way, then these are worth a closer look.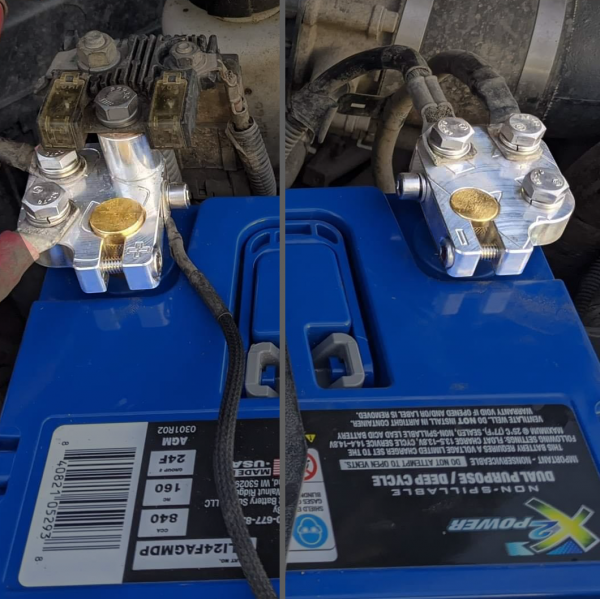 Terminal Block Details:
Includes a pair (one negative & one positive) of aluminum battery terminal connectors / distribution blocks with hardware.
Battery terminal connectors /  power distribution blocks. These provide a clean way to connect your vehicles electrical system, along with accessories to your battery terminal posts. Each terminal block provides 3 large connection points using M8 bolts and one smaller side connection point using an M6 bolt.
A very clean solution at a competitive price. 
For additional details, visit:
https://ruggedrocksoffroad.com/power-distribution-terminal-blocks-by-rugged-rocks.html