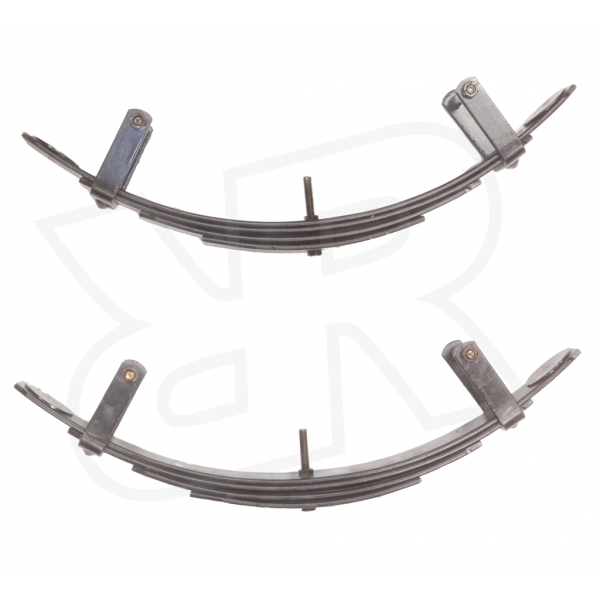 Just a few months ago, We released the 4-Leaf Add-a-leaf packs for the 2005+ Nissan Xterra. These add-a-leaf packs are a great alternative to other add-a-leafs on the market due to using more material. It's simply a longer lasting solution with 4 leafs and gives 2.5″ of lift height. It's also much more cost effective than complete new leaf packs.
Since the release for the Xterras, we have gotten a handful of enquiries asking about a similar solution for the 2005+ Frontiers (D40). These enquiries have come in all forms of social media and has not been easy to keep track of. If you are interested in knowing the progress of this product and want to get notified when they are released, please submit your e-mail address in the form below (don't forget to click the link in the verification email). I should also mention that those that submit their e-mail below will also get notified about introductory pricing which should be about $240 for the pair. The price will then go up to about $280.
The future of this product will be based upon the number of people we have sign up over the next few weeks, and everyone that submits their e-mail will be notified of what we decide to do.  If we decide to move forward then it will be about another 8 – 10 weeks for production.
Please share this post with your friends to help bring a new suspension solution to frontier owners.
**Make sure to click the link in the verification email. Sometime the verification e-mail can end up in your junk folder. Whitelisting rugged rocks in your e-mail client is a god way to ensure you receive these updates.**