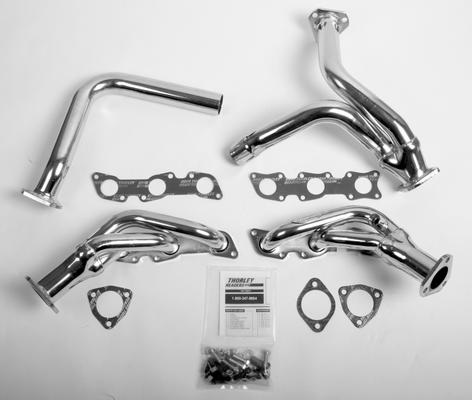 The Nissan Pathfinder / Hardbody Headers by Doug Thorley for the 3.0L V6 (1990- Â 1997) have been out of production since 2006 However, we're finally bringing them back. Â Seriously.
Doug Thorley has just requoted the headers to update the pricing with current times. The new price is 558.95 However to help kick start the first batch I'm taking $30 off to essentially cover the cost of shipping for my pre ordering customers.  The Special Price of $528.95 is currently listed on the Rugged Rocks website. The special price will be effective through July 13th. Over the last few months I have gotten a decent amount of feedback from a handful of people interested in these headers. Provided these people or even more are on board for getting these headers back into production, I should Officially be placing the order for the 3.0L v6 Nissan Pathfinder / Hardbody Headers with Doug Thorley by Monday July 16th which puts our shipping date of the headers about 8 weeks out from there being about September 10th.
Feel free to pre order your headers now, visit: http://ruggedrocksoffroad.com/advanced_search_result.php?search_in_description=1&keywords=464-2
or send an e-mail to steven@ruggedrocks.com with "VG30E Headers" as the subject along with your contact info to be contacted on July 13th for payment on your order. and as always you can call in your order at 909-547-4651.
If you have any questions about these headers, feel free to Contact Us or call 909-547-4651
Thank you,
Steven Lutz,
President
Rugged Rocks, LLC.