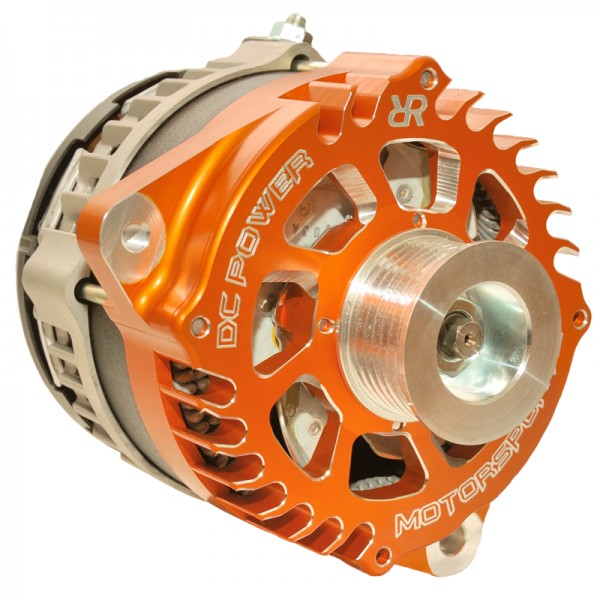 Over the last few months, I have been getting e-mails asking when the High Output alternators are coming back. Today I finally have an answer.
A 1-week order period will open on Friday May 22nd. At the end of that week period, all orders will be submitted to the Manufacture where there will be about a 3 – 4 week turn around time.
There won't be any cancellations or refunds allowed once the order period closes and the batch order is placed with the manufacture.
Although this is an awesome product, I don't move enough of them to  keep them on the shelf. Therefore they became a special order item for quite some time. In the end the customers were getting their alternators but it took a lot of my time trying to follow up on each individual order which were all placed at different times which got really strenuous and wasn't worth the effort on my end.
I hope that many of you that have been waiting for these to return can take advantage of this order period. This way I can get you the product you want in the most streamline fashion.
The listing of available Alternators is here:
https://ruggedrocksoffroad.com/index.php?route=product/search&search=RR-11256
Please share this with your friends.
===============UPDATE===============
I have just a few quick updates
In addition to the 4.0 and 5.6L Titan, Xterra and Frontier alternators, this group buy includes options for the 3.0 and 3.3L V6 Nissan Pathfinders, Xterras, Hardbodies and Frontiers which wasn't properly linked to in the previous e-mail.
The listing of ALL available Alternaors is here:
https://ruggedrocksoffroad.com/index.php?route=product/search&search=High%20Output%20Alternator
Also, I have Opened ordering a day early to start today and will run through next weekend ending in 10 days, on the 31st.